Using Digital Templates on Remarkable 2 & e-Ink Tablets
Ready to get started in your new planner? This video gives you an overview of all basics of using digital templates on eInk devices such as the ReMarkable 2, Kindle Scribe, Supernote and BOOX tablet.
Want to try out a sample first? You can grab a free undated mini planner!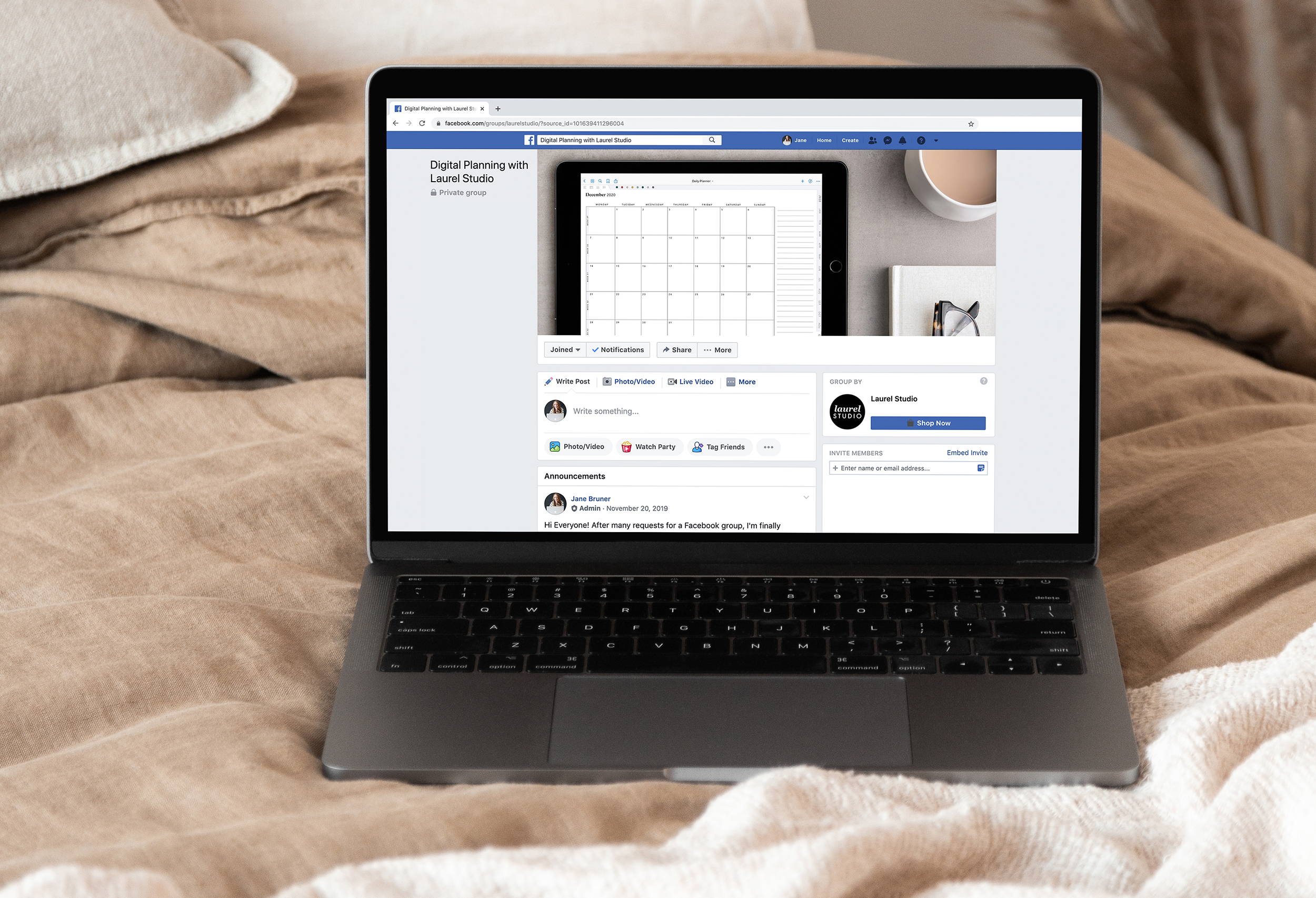 Join our Facebook Community!
In our Facebook group, we share tips, ask questions and connect with each other. We'd love for you to join!
e-Ink Device Compatibility
Not sure if your e-Ink device is compatible with these digital templates? Here are a few features your device needs to support these notebook and planner templates
1. PDF Upload: These templates are PDF files, so your device has to give you the option to upload PDF files
2. PDF Annotation: Your device also has to allow you to add handwritten notes on top of the PDF you upload, this is often referred to as "PDF annotation". You can see here, I'm writing directly on top of this page.
3. Internal Document Hyperlink Support: Finally, your device has to support internal document hyperlinks. For my full planner specifically, the real power of this template is how easy it is to navigate. This planner has a ton of different features and spreads, so I add invisible hyperlinks on the page to allow you to easily jump from one page to the next.
and of course, the easiest way to check for compatibility is to start with the free mini-planner!
Shop Planners & Notebooks
Interested in buying a new ReMarkable tablet?
shop through my referral link for a $40 discount!